The Challenge in Food Supply Chain
Food waste in Africa is a problem that costs billions of dollars.
Amidst "glocal" concerns about food security, food waste continues to pose significant risks to communities, undermining food supply chain operations, with estimates highlighting circa 27% post-harvest waste with some crops, costing over $5bn annually.
Three main factors underline this problem: inadequate infrastructure, limited transport or mobility assets and communication gaps between participants in the agro- industry. The impact? uncertainty within markets and a declining interest in some farming practices.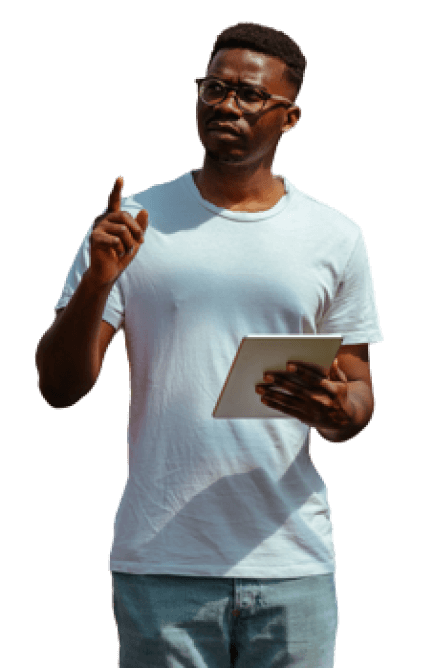 Our Approach to the Problem
Useri's platform streamlines agro logistics, boosting certainty for FSC stakeholders.
How Useri simplifies B2B Agro Supply Chains
Planning
Farmers, Buyers and Transporters can schedule harvests, sales and transportation easily and affordably.
Communication
The platform facilitates real-time and seamless communications between transaction parties, improving transparency and reliability to mitigate FSC risk exposures.
Provenance
Useri supports the development of data profiles to support local and international transactions, offering possibilities for standardised documentation formats that facilitate customs processes.
Farmers
Useri will help you improve your post-harvest sales. Whether you are a small B2B or a large holding, your produce will not need to lay waiting and wasting whilst you seek for transport or buyers, these can be pre-arranged ahead of time.
Useri provides you with access to buyers and transporters who can purchase and schedule delivery before your produce is harvested. You will not only have the confidence to produce but you can now increase your efforts to produce more because the market is just a few clicks away.
You can also take advantage of our archival records to develop a transparent export profile that can help you export your produce to regions like Europe and North America.
Buyers
Useri presents unrivaled market access for agro-produce. From crops to husbandry, whether in small or large quantities, you can now schedule procurements securely and take advantage of the decentralised logistics assets to arrange transportation of your purchases within the shortest possible time.
Additionally, our archives can offer you secure and transparent data on upstream practices within your supply chain, helping you to reduce risk exposures within your supply chain.
Transporters/ Logistics
With Useri, everyone who has a suitable transport asset can operate and support agricultural transport! This way, you can optimise the utilisation of your assets as Useri allows you to participate in the market; bid for and schedule deliveries to different destinations at a time that is convenient for you and the other parties. You no longer have to wait idly or wander for business or lose valuable opportunities.
With Useri, your salon vehicle or cargo trailer can be allocated paid work conveniently, whether it is for a 500kg delivery of produce or a 30MT delivery, everyone wins!
Policy Makers
Useri can provide you with access to critical data to support agricultural planning as well as pre-shipment provenance, helping to reduce local and international SC risk exposures. This will enhance your country's trading status and impact positively on costs.
Contact us for bespoke consultations.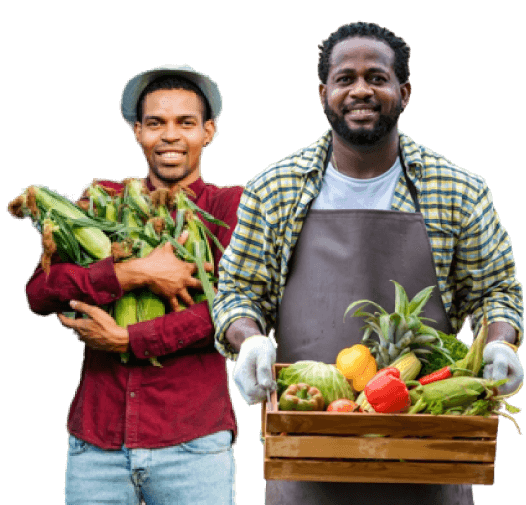 Useri helps farmers sell their produce before it is harvested, reducing post-harvest waste and increasing export opportunities.
Useri intuitive platform provides certainty and convenience
Join our Community
You can register in the relevant category by completing the required information and confirming registration via your unique one-time-password (OTP). You will need a registered mobile number and accessible email.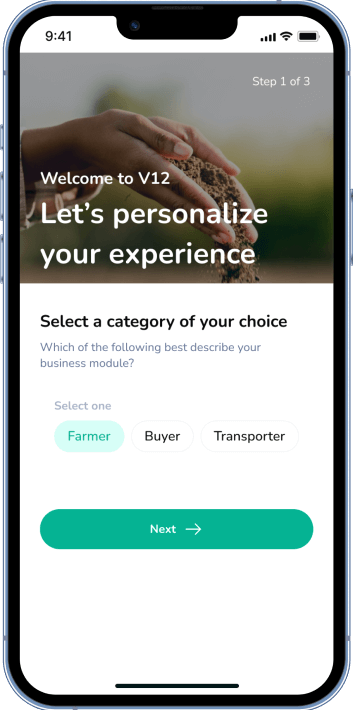 Marketplace for all
For registered users only, this function allows you to advertise produce, schedule harvests, deliveries, and invite bids for produce or services. You can also reach out to potential clients and partners.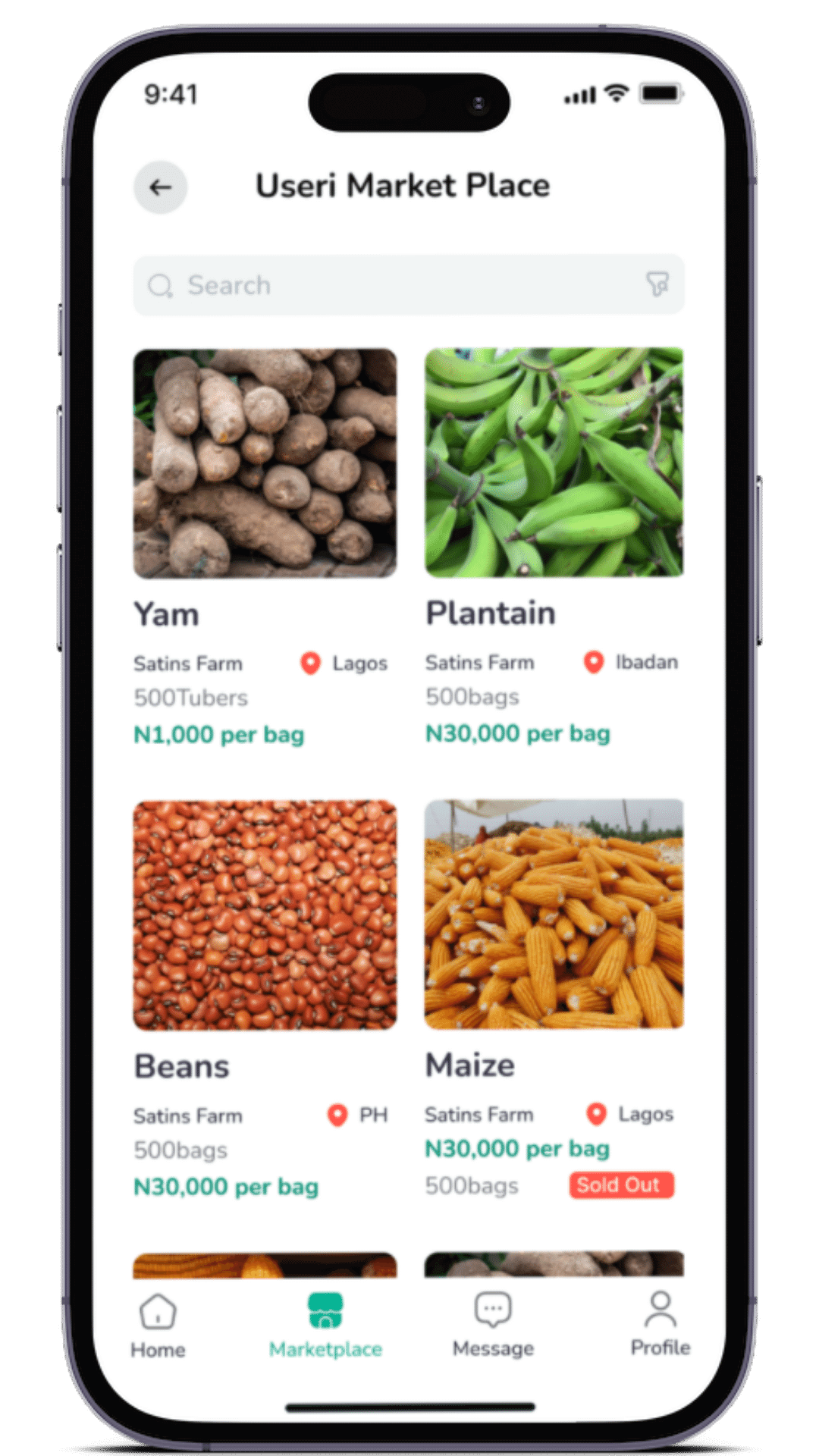 Manage your orders
Allows you to process orders, monitor transactions and keep records of all your transactions in a transparent and secure system.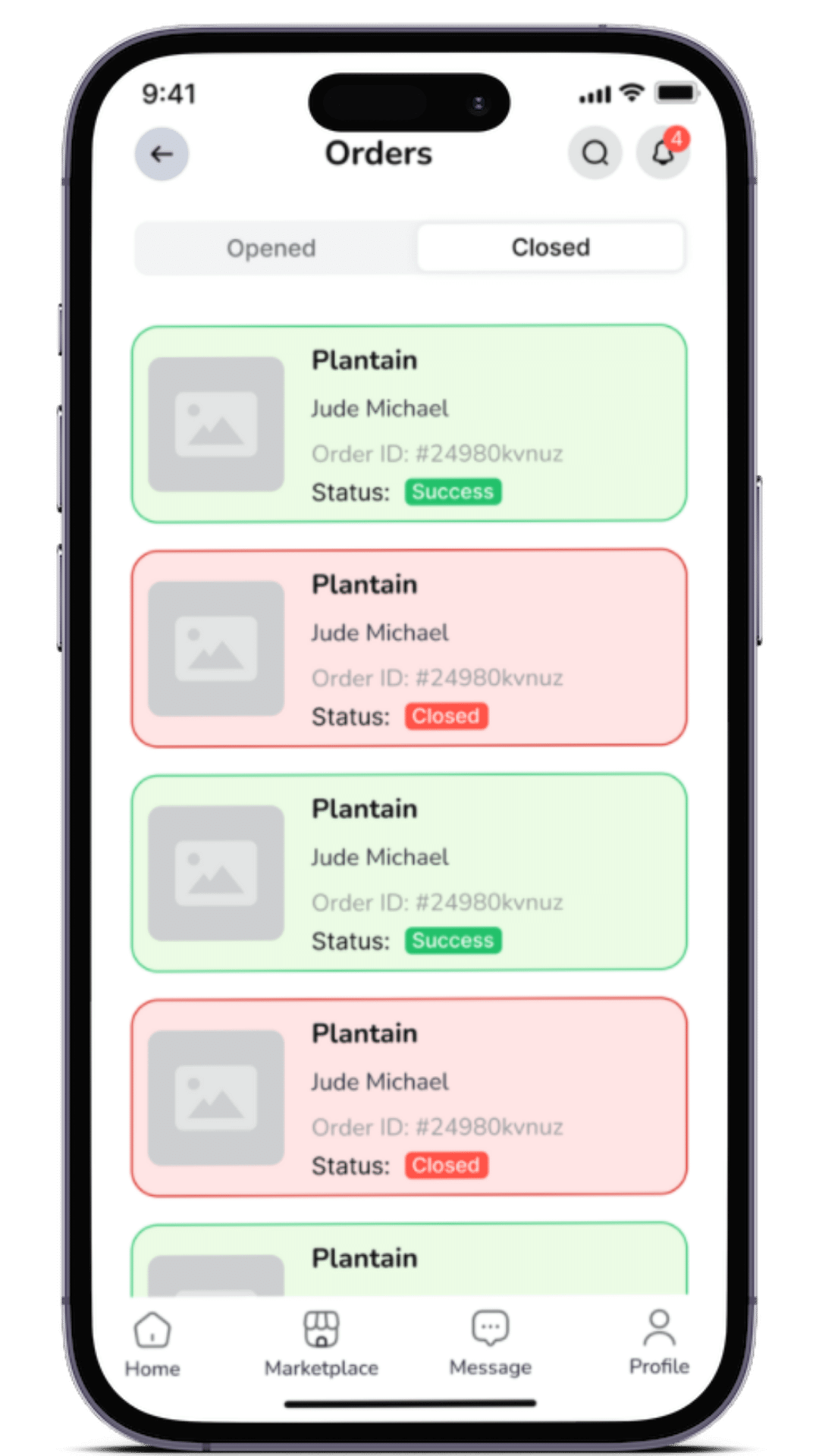 Pay with ease
Registered users can use this function to process payments and receive confirmation of orders and other related transactions.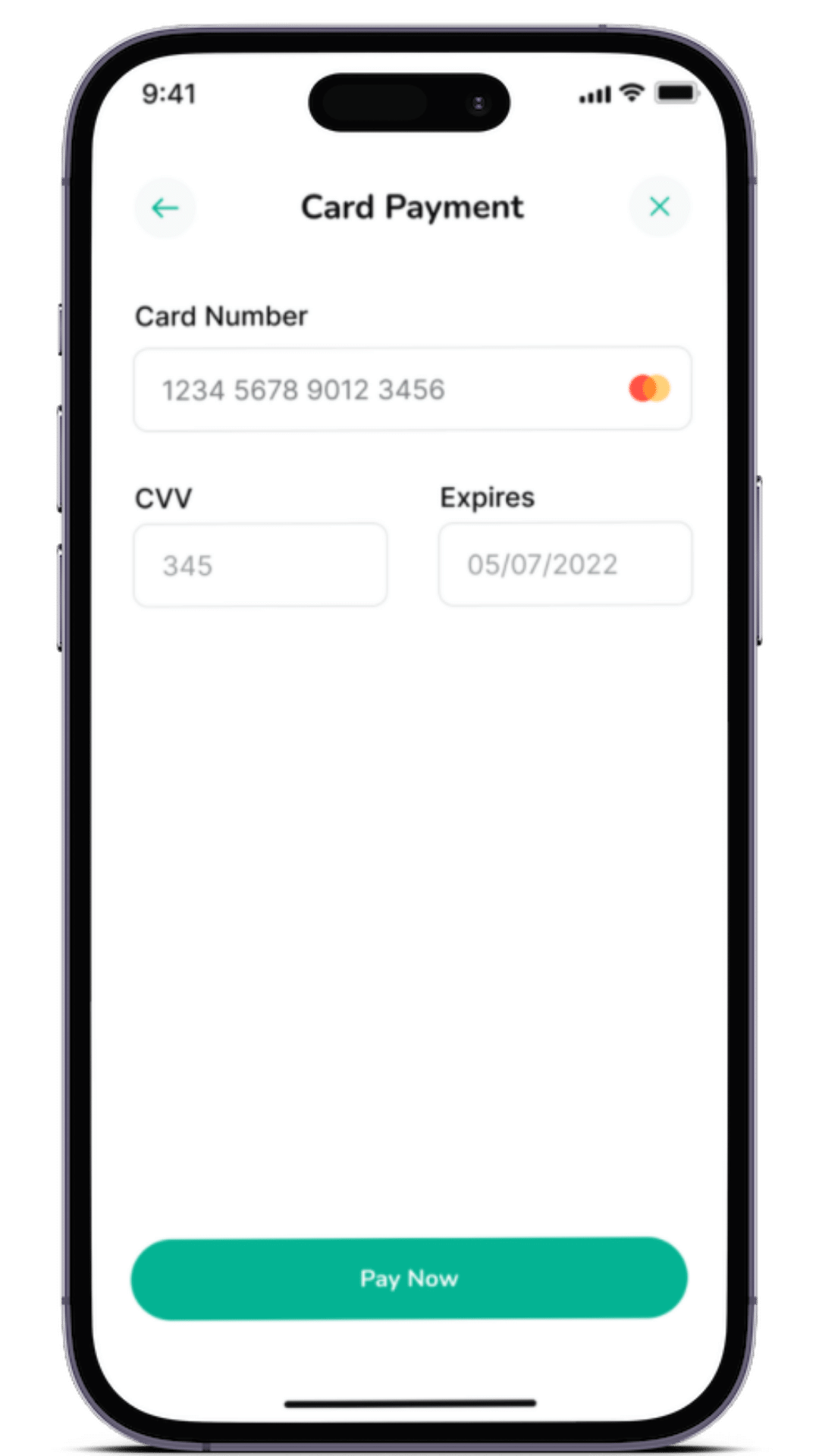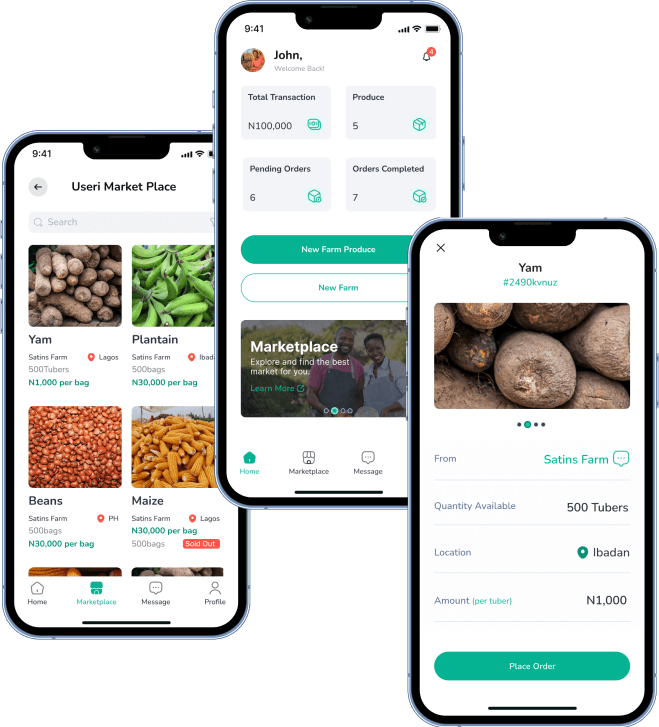 Download our app today and
start enjoying a seamless experience in your agricultural
processes

Useri is a small start-up based in Nigeria. The application was conceived in September 2018 as part of a research development and its creator and founder, Abiye Tob-Ogu is passionate about innovating pragmatic solutions to mitigate food security challenges posed by logistics and communications limitations in Nigeria.
The small team comprises partners with expertise in logistics, management, and tech development, working collaboratively with partner organisations.
Useri is owned and managed by Useri Limited (Nigeria) and Useria Tech (United Kingdom).
Need more information Let's get talking.
Copyright © 2023 Useri Agro Logistics. All Rights Reserved.